Degrees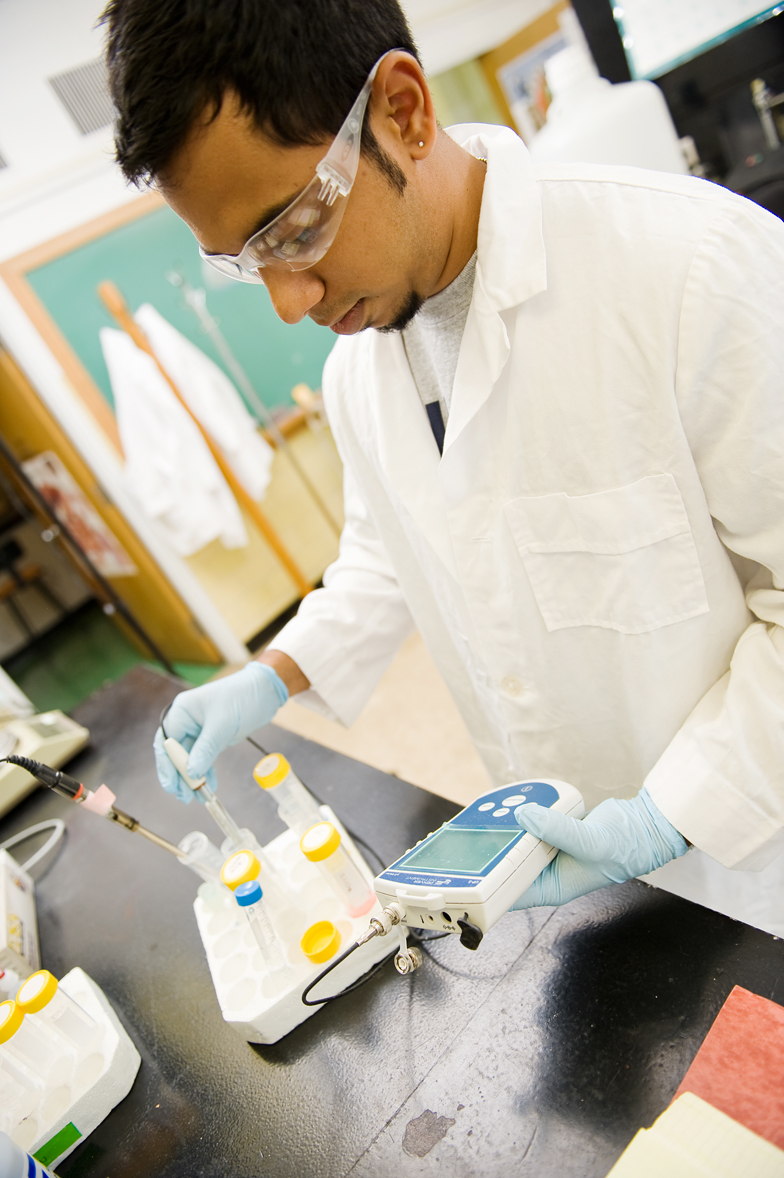 The Department of Chemistry offers several degree options, as well as a certificate option. Our PhD degree allows students to focus their research in either one of our four principal areas, or in one of our several interdisciplinary areas.

In addition, the Department of Chemistry offers these select degrees:
The Department of Chemistry also provides these certificates:

Courses
The Department of Chemistry offers a wide variety of courses to assist students in developing their individual area of interest and research.

Assistance
Current graduate students of the Department of Chemistry can find assistance with classes and other concerns in the Graduate Student Services office.

Choosing Your Faculty Advisor
Review the research interests of all faculty or by chemistry area. Furthermore, in the fall of each year the faculty give presentations of their research for incoming graduate students.
All Faculty Research Presentations
Upcoming Faculty Presentations
Students who seek admittance to the Department of Chemistry must meet the requirements of, and submit an application to, the Graduate College.
 
Springborn Fellowship Program
The Department of Chemistry is pleased to announce the addition of our new Springborn Fellowships in Chemistry.  The Springborn Fellowship is generously provided by Dr. Robert and Mrs. Carolyn Springborn, and is among our most competitive of fellowships.  This prestigious fellowship provides funding for both current PhD students as well as Postdoctoral researchers.

Chemistry-Biology Interface Training Program
A fuller understanding of virtually all living systems at the molecular level has lead to revolutionary changes in the fields of chemistry and biology and has rendered transparent the boundary between them. Click here to learn about the Chemistry-Biology Interface Training Program.

Graduate Student Organizations

Many different student organizations exist within the University of Illinois, giving graduate students the opportunity to participate in the campus and community in unique and beneficial ways.

These organizations include: