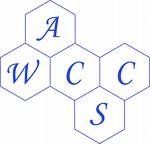 The ACS East Central Illinois Women Chemists Committee was founded in the fall of 2005 to promote the development of women in the chemical sciences. With the support of our local ACS chapter and the University of Illinois Department of Chemistry, we have planned events that include professional and social opportunities that benefit graduate students, faculty, staff, and undergraduates. Please Contact Us if you have any questions or would like to join.
Want to be better informed of all of the happenings at the WCC? Come check us out on Facebook!
Interested in funding opportunities? WCC has compiled a handy list of grants, fellowships, and scholarships specifically with women in our department in mind.
Meet the 2021 WCC Board!
Board members (from left to right, top to bottom): Gabriela Ibarra, Amanda East, Sarah Krueger,
Mandira Banik, Anita Wo, Clare Leahy, Annika Holm, Mahima Unnikrishnan, and Priti Kharel.